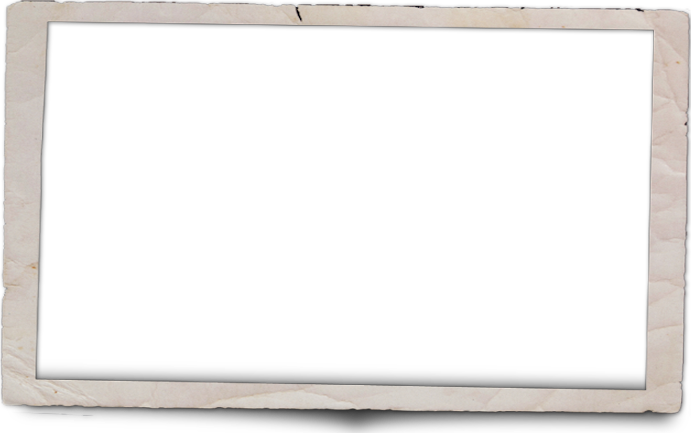 Sollueshing PRODUCTIONS
Patrick Boothe

My passion for music started from a very early age I believe around 6 or 7, singing at our local church. at the age of 10 I was already playing the drums, and by the time I was 12 my father bought me my first guitar, which I still have to this day.
My first recording took place at the "West Minister Central Hall" where the church did a live recording, and I sang a solo song on that Album.
At the age of 15 my father booked my first solo recording session at TMC in tooting Broadway in London, and I recorded my first Gospel album, with me and my sister as the only musicians. Today as I look back I can truly say I've had a reach history in this music buisness. I have been fortunate to meet some of worlds greatest singers and musians, and not just meet them but also worked with them, but that is a story for another time.
With 5 and more decades of music behind me, I give you "SOLLUESHING PRODUCTIONS".
Sollueshing Productions is the home of good music, providing you with current sounds from a range of genres. Our aim is to give you quality lyrics, quality music and quality productions.
We hope you will enjoy your visit, cause we would like you to keep coming back.
Tell your friends and family, cause this HOUSE is your home...
SOLLUESHING PRODUCTIONS PRESENTS:
Bobby Sparks
Born, "Derick Lightbody" has been living in England for for the past 12 years now, Derick Lightbody AKA "Bobby Sparks" is a name that will be remembered for many years to come.
Since coming from the home of reggae music "JAMAICA", Bobby has finally been able to get a foot hold on the ladder of what is promising to be a very bright future in this music industry. The world is definitely his oyster.
Back in Jamaica Bobby has toured with many known backing Bands, some of whom have backed some of Jamaica's finest Artist. Bobby was also a resident singer on two of the largest Caribbean cruise ships in the Caribbean. The tonal quality and clarity of this mans voice, is reminiscent of the artist of old, he sings with a passion.
After coming to England in 2005, he entered X-Factor in 2006, and got all the way to boot camp. That same year Bobby recorded his very first Album, "CHANGING TIMES" produced by Patrick Boothe of Sollueshing Productions. An infinate bond was made, and they have worked together ever since and that loyalty has added 4 more Albums to his name.
Totally undiscovered until now, his style and flair and the vision that he has for his music, will leave no doubt in your mind as to who he is, he wants the world to hear his music, and only then will he feel he has accomplished his task.
Bobby truly believes that the answers to our problems today is quite simple; "we need to unblock the arteries of greed and hate, and replace them with Love and Compassion, and only then will we be free". Truth and Rights is his MOTTO.
He hopes you will find peace comfort and enlightenment in his music, cause there is more to this man than we know, the book has just been opened and the journey has just begun.
A very special thanks to all those who have believed in him over the years, Bless.
Check out the Album "THE LION IN ME" By: Bobby Sparks.
'Let the music play' One Love, Bobby Sparks.

WikipediA Change (band) Change is an Italian-American post-disco group formed in Bologna, Italy, in 1979 by businessman and executive producer Jacques Fred Petrus (1949–1987) and Mauro Malavasi (born 1957). They were heavily influenced by legendary disco band Chic. The current incarnation of the group reformed in 2018. Change was initially formed in early 1979 as a studio-band with a revolving cast of musicians, led by businessman and executive producer Jacques Fred Petrus, with the majority of song-writing and production carried out by Mauro Malavasi and Davide Romani. The band's dual Italian and American identity was a result of a production system in which the music, excepting the vocals, were written and recorded by Italian collaborators in studios such as Fontoprint Studios, Bologna, Italy. The backing tracks were then taken to the USA where vocals were added by American performers, before being mixed into finalised versions in major studios such as the Power Station in New York City. Immediate success The band's debut album, The Glow of Love, was released on Ray Caviano's label, Warner/RFC Records in 1980. It was composed by a small team of writers made up of Romani, Malavasi, Paolo Gianolio (lead guitarist), Tanyayette Willoughby, Paul Slade and Wayne Garfield. The first single was the million seller "A Lover's Holiday" featuring the ad lib stylings of Zachary Sanders, known then for his work on Schoolhouse Rock. The follow-up hits from the album, "Searching" and the title song, feature lead vocals by Luther Vandross who had yet to come to prominence. The three songs combined set the all-time record, spending nine (9) weeks at #1 on Billboard's Club Play Singles chart, [2] enough to make it the #1 Disco recording of the year and a strong seller in the U.S. It also made the Pop Top 40 that summer. The success of "Searching" and "The Glow of Love" exposed Luther's voice to mainstream and eventually led to a successful solo career soon afterward. At the time The Glow of Love was released, the group also drew comparisons to another Disco act at the time, Chic, who not only were Change's label mates at Atlantic Records, but also shared the backing vocalists as well. The follow-up album, Miracles was released in 1981. It was created by the same collection of writers and producers as had worked on the debut album. Due to contractual differences, Vandross refused to sing lead vocals on any of the album's tracks and was only featured on backing vocals on selected songs. After Miracles, Vandross continued to provide backup vocals for the group until 1981, when he left Change to pursue his solo career. Petrus and Malavasi signed up James 'Crab' Robinson to replace Vandross, owing to his ability to perform in a similar vocal style. Robinson shared vocals with Diva Gray for the album. Miracles was released to a similar level of success as the début, though it did not manage to produce a mainstream crossover hit such as "A Lover's Holiday". The three singles from the album, "Paradise", "Hold Tight" and "Heaven of My Life" all reached number one on the Billboard Club Play Singles chart in 1981. Change's 1982 album, Sharing Your Love, moved the band further away from disco and club music and into genres such as R&B and Funk. The lead single, "The Very Best In You", was one of the foremost examples of the group's take on R&B. The album also marked a new process in the writing of the band's albums. The team behind the first albums contributing less, instead a wide range of songs by other writers were recorded. Overall, the album continued a slowly declining trend in the commercial fortunes for the project, though the album sold well and "The Very Best In You" was popular. Mixed Fortunes During the recording and touring of their fourth album, This Is Your Time (1983) Change's relatively stable line-up of performers, writers and producers as well as their commercial success faltered. The album failed to chart a major hit, with the title track flopping in comparison to previous lead singles. After the album's release Rick Brennan stepped into the place of Robinson who left to pursue a solo career, while producers Davide Romani and Mauro Malavasi departed for other projects. At the same time of these important departures, Change was bolstered by the contributions of bassist and songwriter Timmy Allen and returning vocalist Deborah Cooper now promoted to lead, both of whom remained in the band until its demise. After Change, Cooper worked with the C+C Music Factory in the 1990s.[3] The failure of the 1983 album left future of Change in jeopardy. Petrus wisely hired recently sacked Time members Jimmy Jam and Terry Lewis to write and produce what would become Change Of Heart in 1984. The album did well internationally, returning the group to the charts in Europe and the USA. The title track became Change's first top ten R&B hit in three years. Unlike former Change albums which had a large number of songwriters, Change of Heart was written by just three writers, four tracks were by Jimmy Jam and Terry Lewis' partnership while the remaining four were the work of Timmy Allen. This upturn in fortune was soon cancelled out. As with previous collaborators, Petrus fell out with Jimmy Jam and Terry Lewis over a financial dispute, reportedly, the duo was never paid in full. Their loss was huge to the group, as Allen's efforts had fallen short of Jam and Lewis', and were closer to filler. Nevertheless, Allen was given the opportunity by Petrus to write and produce the majority of what became Change's final album in 1985, Turn on Your Radio. This album bore little of the polished dance and R&B sound that the group had always emphasised, and was less successful even than This Is Your Time, though Europe remained receptive to the group. The band's final US hit "Let's Go Together" was notable as it was co-written by Petrus with returning collaborators Davide Romani and Paul Slade. Turn on Your Radio was the band's commercial low point, but had not been intended as the act's final release. The formal end came after the death of Petrus in 1987. While the original Change disappeared after Petrus' death, Davide Romani, Mike Francis, a.k.a. Francesco Puccioni (1961–2009), and Patrick Boothe attempted to revive the project in 1990. This new Change project was planned for a release on BMG North America under the name X-Change in 1992, but due to lack of money, the album was left unreleased. The availability of the X-Change recordings was resolved in 2009 after Romani closed a deal with Italian label Fonte Records to release the album later that same year as Change Your Mind, [4] it was produced by Romani and Puccioni, written by Romani, Puccioni and Boothe, with Boothe as the main lead vocalist. In 2001, American R&B/pop singer Janet Jackson featured a sample of Change's The Glow Of Love in her number 1 single "All for You". In 2018, Change returned with original members Davide Romani and Mauro Malavasi, and new vocalist Tanya Michelle Smith. The reformed act also released their first single and video, "Hit or Miss," in June 2018, which is the lead off track from "Love 4 Love," a nine-song set scheduled for a September 2018 release.[5] Demise and future Line up Change was effectively a studio group composed of session musicians and a core group of collaborators led by Jacques Fred Petrus and Mauro Malavasi. After the release of The Glow of Love and Miracles, Petrus sought to give the group more of an image and put together a group for promotion and live performances. This second line up was relatively stable and contributed to the group's subsequent four albums. Since their final album, there has been tours and shows featuring a revolving number of musicians and singers carrying on the Change name. First line-up (1980 and 1981) Luther Vandross - Lead Vocals (1980), Background Vocals (1981) Jocelyn Shaw - Lead Vocals (1980) Krystal Davis Williams - Duo with Yvonne Lewis on "Glow of Love" and Background Vocals 1st Change Album Yvonne Lewis - "The Glow Of Love", Vocal Contractor, Group Vocals (1980) Dennis Collins - "The Glow Of Love", Group Vocals, (1980), "Miracles", Group Vocals, (1981) "Sharing Your Love" Group Vocals, (1982) Zachary Saunders - "The Glow Of Love" Featured Male Vocal, A Lover's Holiday, Group Vocals, (1980) Diva Gray - Lead Vocals James (Crab) Robinson - Lead Vocals (1981) David Romani - Bass Paolo Gianolo - Guitar Rudy Trevisi - Saxophone (1981) Doc Powell - Guitar Larry McRae - Bass (1981) Terry Silverlight - Drums Leno Reyes - Drums Onaje Allan Gumbs - Keyboards Andy Schwartz - Keyboards Nathaniel S. Hardy, Jr. - Keyboards Maurizio Biancani - Synthesizer Second Line-up (1982 to 1985) Deborah Cooper - Lead Vocals James (Crab) Robinson - Lead Vocals (1982–83) Rick Brennan - Lead Vocals, Percussion (1983–85) Timmy Allen - Bass, Keyboards, Synthesizer, Background Vocals Vincent Henry - Guitar, Saxophone Michael Campbell - Guitar Jeff Bova - Keyboards Rob Aries - Piano and synth Toby Johnson - Drums (1983–84) Rudy Trevisi - Saxophone (1983) Bernard Davis - Drums (1983) Carole Sylvan - Background Vocals (1982-1983) Live Performance John Adams - Musical Director, Keyboards (1982-1983) Live Performances Change discography Studio albums 7 Compilation albums 8 Singles 25 Mary Seymour - Background Vocals (1982-1983) Live Performance